Fundraising – Spring 2021
Spring has sprung, the sap has run!

Orders are now closed. Thank you for your support! See below for pick-up dates & times.
We've got srumptious maple syrup, sweets & treats for you to enjoy and are pleased to partner with Jakeman's Maple Products from Oxford County once again for our spring fundraising initiative.
"Voted Best Tasting Maple Syrup in Canada"
– National Post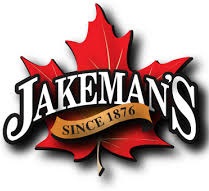 Fill up your pantries with an array of maple products or surprise someone special with a sweet treat!
All purchases you make support our horses, riders & programs. Your support is a critical element of our funding, especially as we continue through this tough year.
Orders and payments for this fundraiser are being processed exclusively online. Your purchases will be available for pick up at Pride Stables on two dates in late April (see details below).
Please share this fundraiser with your friends, colleagues and neighbours so they can also enjoy some maple treats and support us at the same time! They can place and pay for their own orders then pick up as directed below or a designated person is welcome to pick up a group of orders all at once!
---
Pick-up details: 
Friday April 23 between 3:30-6:00pm
Saturday April 24 between 11:00am-1:00pm
Pick up location: Proceed down to the barn to pick up your order during either of the times noted above. Make your way to the viewing room (attached to the front of the arena) and follow the signs to pick up your order!
Address: 584 Pioneer Tower Rd. Kitchener, ON N2P 2H9
---
As a registered charity, fundraising is crucial to running our programs and supporting
as many riders as possible so that they may benefit from therapeutic riding.
Your support is greatly appreciated!