About Us
Our Mission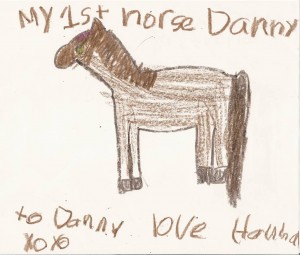 To provide a safe, high quality riding program for persons with disabilities. The program fosters personal growth and improvement through the use of horses as a medium for development and therapy, with the assistance of volunteers.
Our Vision
A unique place where horses help people.
Our History
The Central Ontario Developmental Riding Program (CODRP)/Pride Stables was established in 1973 and became incorporated in 1974.  As the program began to grow, it was relocated to Pineview Stables in Shakespeare.  At Pineview, the horses and arena time were leased from the owners.  As the public's demand for the service increased, the board of directors voted to expand again, this time to a facility operated by the CODRP/Pride Stables.
On April 1, 1988, the program moved to its current facility on Pioneer Tower Road in Kitchener.  This land became known as Pride Stables.
CODRP is the only therapeutic riding program in the Kitchener-Waterloo, Cambridge and surrounding Region.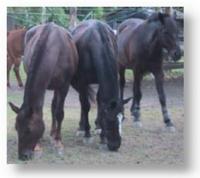 Today we have numerous horses, an indoor riding arena, a 30 stall barn and 20 acres of land. Each year over 350 children and adults with disabilities will participate in our programs.
Our priorities have not changed over the years: to provide a safe, high quality riding program for persons with disabilities, and a fund development program that will provide financial stability for long term growth opportunities.
Long Term Goals
To continue to provide quality therapeutic riding to children and adults in our communities with special needs.
To increase the number of riders who are able to participate in the program.
To grow community involvement in therapeutic riding.
To continue to operate a fully integrated summer day camp program.
Build a fund development program that provides ongoing financial stability for the organization.