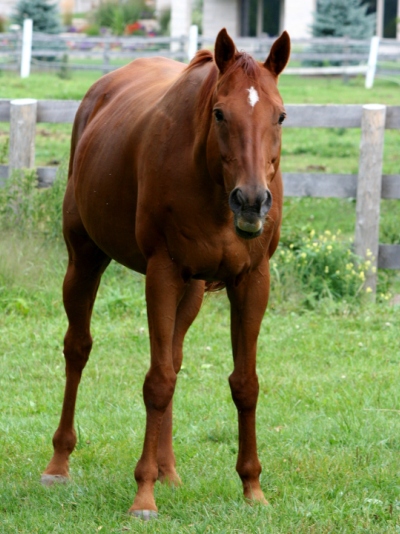 Awesome
Date of Birth: 2001
Breed: Thoroughbred
Colour: Chestnut
height: 16 hands
Gender: Gelding
Awesome spent much of his life on centre stage until he joined our crew of chestnut horses in the paddock in the spring of 2013. He raced as a youngster or showed off in the hunter ring and spent his days before coming our way in the dressage ring. When an old injury prevented him from continuing his show career, it was time to find him a new job with us! Living up to his name, he truly is awesome.
Sponsor: Awesome has landed a sponsor!
Stall Sponsor: Awesome would love an awesome stall sponsor!