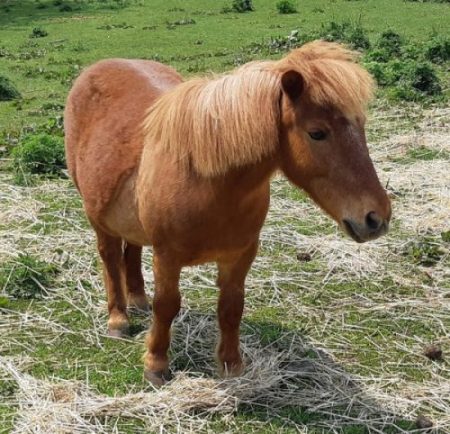 Bogie
Date of Birth: 2015
Breed: Miniature Horse
Colour: Brown
Height: Very little
Gender: Gelding
This handsome 9 year old chestnut gelding is a miniature horse. Bogie has spent time being a backyard pony spoiling grandkids as well as being a buddy to young and new anxious horses at his previous home. We look forward to having Bogie help us put smiles on the faces of our youngest riders.
Sponsor: Bogie is looking forward to his first Sponsor!
Stall Sponsor: Bogie can't wait for a Stall Sponsor!