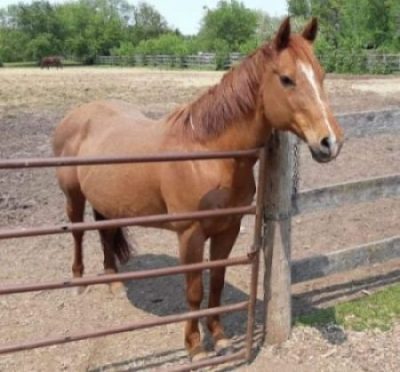 Clover
Breed: Quarter Horse
Colour: Chestnut
Height: 14.2 Hands
Gender: Mare
Clover is the sweetest chestnut mare there is. She is a 14.2 hand quarter horse. She has spent many years being a lesson horse teaching many beginner riders the basics so she is well suited for her role at Pride Stables. Clover loves to be groomed. You may need to do a double check when looking for her in the field. She and Charday can look quite similar!
Sponsor: She is looking under a four-leaf clover for her special sponsor!
Stall Sponsor: Clover would love to have a stall sponsor!