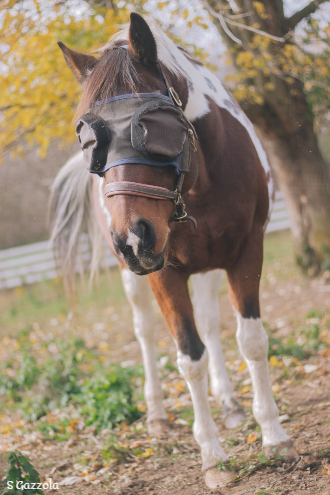 Delilah
Date of Birth: 2006
Breed: Paint
height: 15 hands
Gender: Mare
Delilah is a lovely paint mare. With her calm demeanor she has excelled at her new career here. She is easy to pick out in the fields as she is always wearing her "sunglasses" to help manage her uveitis. She became fast friends with Charday who joined us at the same time in 2019.
Sponsor: Delilah can't wait to find a sponsor!
Stall Sponsor: Will sponsor Delilah's stall?