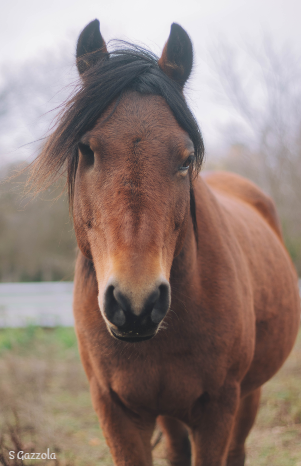 Ryder
Date of Birth: 2008
Breed: Welsh Pony/Morgan Horse cross
Gender: Gelding
Ryder is a handsome guy. Ryder was born, raised and trained by one of our volunteers and came to us with his mother in June 2016. He suffered an eye injury which necessitated it to be removed in the fall of 2015 but he has adapted well and doesn't let it affect him in the least. If his mother, Black Velvet, is in class you will definitely hear him calling from the field or calling to greet her when she returns!
Sponsor: Ryder is waiting for sponsor like you!
Stall Sponsor: Precision Pools by Triple A Pools Ltd.