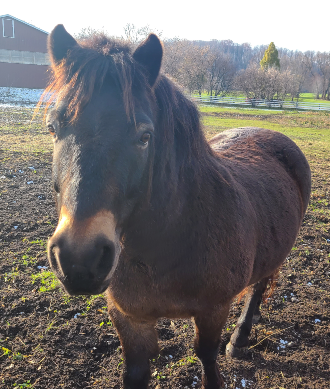 Theodore
Nickname: Teddy
Date of Birth: 2011
Breed: Exmoor pony
Colour: brown
Gender: Gelding

Theodore – affectionately known around here as "Teddy" – joined our herd in October 2021. Teddy is almost as wide as he is tall! Don't let his size fool you though. This guy is full of spunk and doesn't let anyone push him around in the field. In no time he adjusted to his new job and is quickly becoming a favourite.
Sponsor: Teddy looks forward to being sponsored!
Stall Sponsor: Will you be Teddy's first stall sponsor?